/'Nekid/ Swimwear
We are an indie swim label, created for all you beach babes living a sun-kissed lifestyle. We offer effortless sexy silhouettes with thoughtful details. We design & create innovative yet timeless designs that strike the perfect balance between fit, style, and functionality.
Customer Reviews
03/12/2020
Great for tummy control
The fabric is high quality even the lining and feels thick but smooth unlike others that seem flimsy. Wearing it has a slimming effect. I struggled a bit with putting it on at first but once in place it fit just right and because of the thickness you'll feel more secure it won't be translucent when wet. If you're on the heavier side, you may not be able to fully utilise the foldover feature but I'm cool with that because it's pretty as a high waist bottom.
01/21/2020
Love it!
I received the order pretty quickly, and I was blown away by the quality! It also fit perfectly.
01/09/2020
Hugs You In The Right Places But Be Cautious of The Front
As all worries go when it comes to purchasing a white bikini top or bottom, there will always be that concern about the fabric showing more than it should. While I absolutely love this bottom because it fits perfectly, I can't discount the fact that the color and fabric type shows a possibility of hugging too tight in the frontal area. If you know what I mean. Nonetheless, I am happy about my purchase, but I did hope I would feel worry free when I'm in it.
01/03/2020
The best monokini for a revealing-not-so-revealing appeal
The quality is an A+. I was hoping it would cover my belly, but it didn't as much as I wanted it to. Though it's a comfy good feel to the skin!
11/14/2019
Nice swimsuit!
Nice swimsuit!
09/12/2019
Super good quality
love the bottom & will surely order again! super kind seller & i was rushing her but she was able to deliver on the day!!! :heart:️
07/17/2019
love this for me
for the days when u feel bloated but still wanna look bomb
06/13/2019
Good fit
Good fit and very lightweight but not see through
06/10/2019
awesome quality
awesome quality
05/30/2019
Love it!
Was worried about wearing white for a bikini bottom since they're usually quite thin and transparent when wet but these were beautiful and fit so well! The fabric is layered more than twice, I think, so there's no need to worry about it becoming too seethrough when you swim! Love that you can convert it to highwaist or regular hipster bottoms. Definitely worth the price :)
Spend P2000 to get
FREE SHIPPING NATIONWIDE
Who doesn't love free shipping?
Spend a minimum of P2000 to receive complimentary regular shipping nationwide.
Shop Now
wear
E V E R Y D A Y
If we all have to stay home, we might as well look good while doing it. But since this will not be forever, we made sure these styles can still be worn out and at the beach.
Shop Now
Customer Reviews
09/27/2020
I recommend this product
Versatile
Love the fast shipping! Has become one of my favorites during these times! I can use it pretty much for anything (sometimes when I'm lazy I just put on jeans and go to the grocery). Thank you, Nekid Swimwear!
Elizabeth M.
United States
08/19/2020
I recommend this product
Perfect!
feels great on the skin, looks good and has pockets! perfect!
Joanna T.
Philippines
Customer Reviews
09/20/2020
I recommend this product
Love the Overalls
I just love it! Got these in charcoal and Gray... Hope you'll have more colors soon.. can't wait to purchase your other styles too KUDOS to your customer service too for helping me out with my orders and recommending the perfect size for me!
Teps F.
Philippines
Customer Reviews
10/12/2020
Rachel C.
Singapore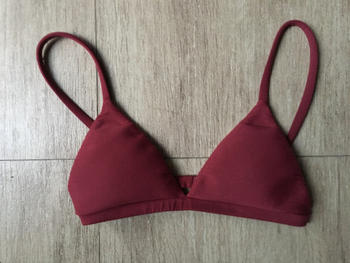 09/29/2020
I recommend this product
Amazing.
The quality is amazing and the fit is reeeally good.
Isabella G.
Philippines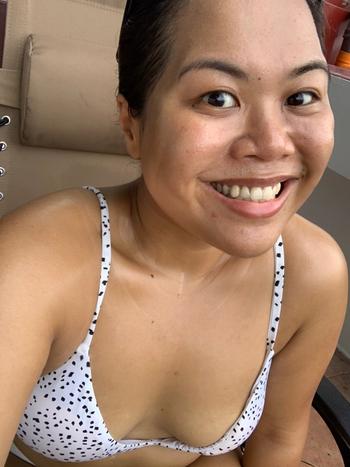 09/06/2020
I recommend this product
Top was cute
The top was really cute but not advisable for women top heavy women. Not much support.
Josephine d.
Philippines
08/31/2020
I recommend this product
Nice quality
I really liked this bikini top. The material's unique and really comfortable. It was, however, slightly on the smaller side for me.
Kate T.
Philippines
08/02/2020
Very comfortable fabric
I just love how the fabric feels very comfortable and relaxed when worn. Would definitely recommend this to friends or can work as a gift too!
Customer Reviews
08/07/2020
I recommend this product
My fave bikini
I love the quality of the material used for the bikini. The pretty ruby shade isn't an unflattering color in fact it makes your tan stand out more (In my opinion). I feel like this a bikini that anyone can pull off. Fingers crossed, Hoping next season this bikini has a Chocolate brown shade.
Celina C.
Philippines
Limited
/'Nekid/ Gift Box
Gift shopping? Complete your loved one's unboxing experience with the /'Nekid/ Gift Box.
Shop Now
Testimonials
Kierra Maillot + Marlowe Top

The Kierra is more beautiful than I expected (so classy!) and the kiwi color of the Marlowe is the exact shade I've been looking for. I crazy love them and they fit perfectly, too! These are, by far the priciest suits I got for myself but I'm SO glad I took the plunge because they're really well worth purchasing. 

Jan E.
Avana Maillot + Malva + Marlowe

I got my second order and I just want to tell you how happy I am with your products, the quality, sizing and designs are on point. I would be looking forward to your new collection. 

Myra D.
Kamalla Maillot

I loved how the Kamalla Maillot fits me. I am on the heavier side but I got the assurance that the size I ordered is just right for me and guess what, it didn't disappoint! The little details like the detachable straps, tie back and the boning on the sides ensure that nothing peeks out. Really well thought of. I LOVE IT!

Ann R.
Kamalla Maillot

First thing I noticed was that the fabric is thick and it feels good on the skin. The fit is great. Even without the straps, I don't feel scared that I might experience a wardrobe malfunction because it has wires on the sides that keep it in place. Can't wait to use it when going to the beach is allowed again. Thank you! <3

V C.
Willow Top

I have this in all 3 colors they released! Design and fit are great! I've even included them as basic tops out in my closet. Form AND function, these are some of the best tops I've worn!

May V.
Marlowe Set

So happy with this purchase. I have a big bum but small waist so it's hard to find a bottom that fits nicely. Thank you for making a fully adjustable bikini set! Quality is excellent and the style is so cute. Please make more colours!!

Ria C.
Willow + Billie

It's my 3rd purchase already, they never disappoint me. The best quality swimwear. Can't wait for the next collection!

Karen T.
Kora Top

I love love looove the Kora Top! It looks so classy when I wear it (as are all other pieces from Nekid). It shows just enough skin in front to make it look sexy but still classy. The print and the little cut in front makes it look so artsy too. Love it!

Alexa P.
Malva Top 

This is so nice. fabric is excellent. Style is perfect for those who doesn't want to show too much skin but aiming for the 2-piece vibe. I love it!

Dyane U.