Customer Reviews
10/12/2020
Rachel C.
Singapore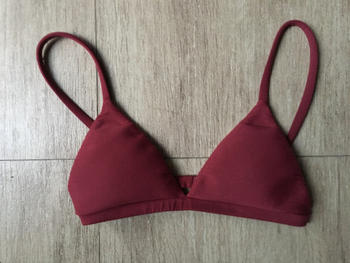 09/29/2020
I recommend this product
Amazing.
The quality is amazing and the fit is reeeally good.
Isabella G.
Philippines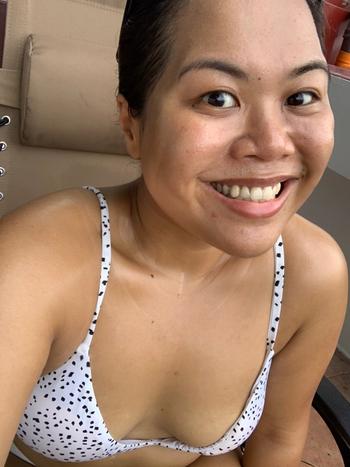 09/06/2020
I recommend this product
Top was cute
The top was really cute but not advisable for women top heavy women. Not much support.
Josephine d.
Philippines
08/31/2020
I recommend this product
Nice quality
I really liked this bikini top. The material's unique and really comfortable. It was, however, slightly on the smaller side for me.
Kate T.
Philippines
08/02/2020
Very comfortable fabric
I just love how the fabric feels very comfortable and relaxed when worn. Would definitely recommend this to friends or can work as a gift too!
Customer Reviews
08/07/2020
I recommend this product
My fave bikini
I love the quality of the material used for the bikini. The pretty ruby shade isn't an unflattering color in fact it makes your tan stand out more (In my opinion). I feel like this a bikini that anyone can pull off. Fingers crossed, Hoping next season this bikini has a Chocolate brown shade.
Celina C.
Philippines